In case you missed it: The Original Story titled, "After Terror Attacks, the Show Must Go On for Paris Fashion" by Thomas Adamson
Thomas Adamson can be followed at http://twitter.com/ThomasAdamsonAP
I was taken by the cover picture of the model wearing bearing the words, written on plastic, "Stop Terrorizing our World" Looking pale, with makeup almost hinting at "A Clockwork Orange" but more obviously the Eye of Horus, and maybe even hints of the Turkish Nazar: the evil eye protection talisman – made a striking and solid image in my heart. We live in a culture where our deepest sentiments are often printed on the front of a tshirt.
Fashion is notoriously shallow. It is competitive. It is commercial. It is whitewashed. It is wasteful. It is harmful. There are many, many things 'wrong' with the world of Fashion today. It is at it's best when it's giving us something meaningful and showing us the best of what we could be and reflecting the best of who we are – both as ever-human, amazing individuals and as global citizens.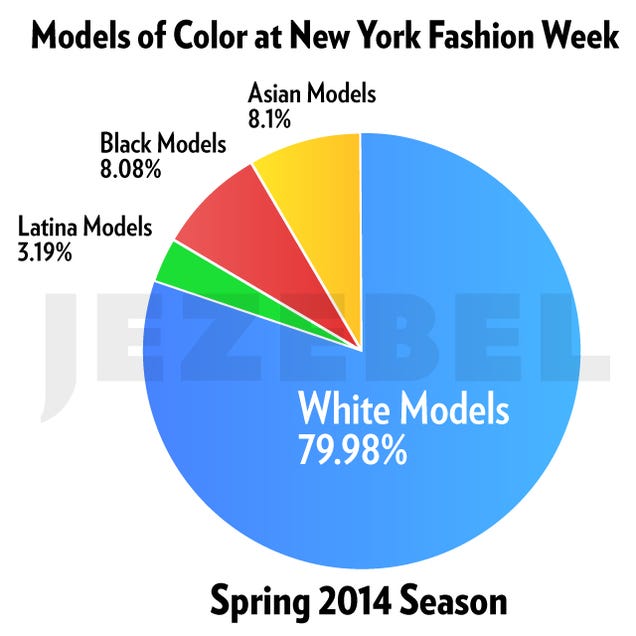 Fashion Is a Mirror.
And appropriately so. It is made of the stuff of us. What we wear – we feel what it says about us. What we want it say about us. What we so desperately, need it to say about us: in our jobs, at school, in PTA meetings, in Boardrooms, in city streets and on the corners. From behind the covers in our beds late at night. In our identity-driven culture, we weave webs of color, patterns, labels, notions, feel, movement.
We pick on fashion. It is self-loathing. It is extravagant. It is exclusive. It doesn't matter where it comes from : that sexy patched up leather number with custom paint and spiked, studded embellishments made from what one tough kid could grab on his rough journey is as exclusive as a D&C one-off. Struggle comes in all forms, and in all walks of life.
Censorship:

People immediately jumped to assuming the collection referred to what happened at the French newspaper Charlie Hebdo, but Van Beirendonck was also making reference to the artist Paul McCarthy and the removal of his installation from Place Vendôme back in October, a Christmas tree that many thought it resembled a giant butt plug. "He was really limited in expression," said Van Beirendonck. It calls into question the idea of having a thought police out there, with social media driving critique from all corners of the globe – in very 1984 fashion. – http://www.dazeddigital.com/fashion/article/23322/1/walter-van-beirendonck-aw15
Fashion is a Business
As sure as the toilette paper commodity business is a business, so is Fashion. Those of us who toil away in and for the industry deserve that much. Our time is valuable: be it model, designer, organizer, blogger; and we continue as industry to push and push and PUSH! for a farther-reaching and continually higher ideal. Certainly there are bad apples, and bad decisions. But instead of attacking what isn't, we should be celebrating what IS.
Fashion is the most relevant thing we've got. It brings us humans together. We may not all wear the same thing, but we're all talking about what we're wearing. I don't care if you got your t-shirt at WalMart – there's most certainly something to say about that.
Great fashion becomes especially relevant
…when it speaks to millions. It is sought after and it is imitated. Classic fashion stays in our minds for decades, even centuries. The world of fashion is made of the stuff of us and what we care about – good or bad. It is the responsibility of each and every fashion participant to make the world of fashion mean something. It is up to us to laugh at ourselves, and it is up to us to use our giant platform for good works and good things. It is up to us to fix what is wrong with fashion and to showcase the things that fashion gets so ecstatically right.
The show must go on. Stop Terrorizing Our World. Love yourselves, love your fashion. Love each other and each others' fashion. We can be critical of our choices, but so long as we commit to making bettER choices we will move the industry forward for the better. No one should be criticized to death by making a bettER choice, but should be celebrated for making that first step forward. Voices should never be silenced or dismissed. It is no secret that real beauty comes from the inside – we can make the Fashion Industry a thing of limitless beauty by working on the industry from the inside. We can start by working fashion from within, and loving what we see when we look into the mirror and see the fruits of our hard-earned labor.
I love you, and I love me too.
Amanda Mayhem